Spring of 2015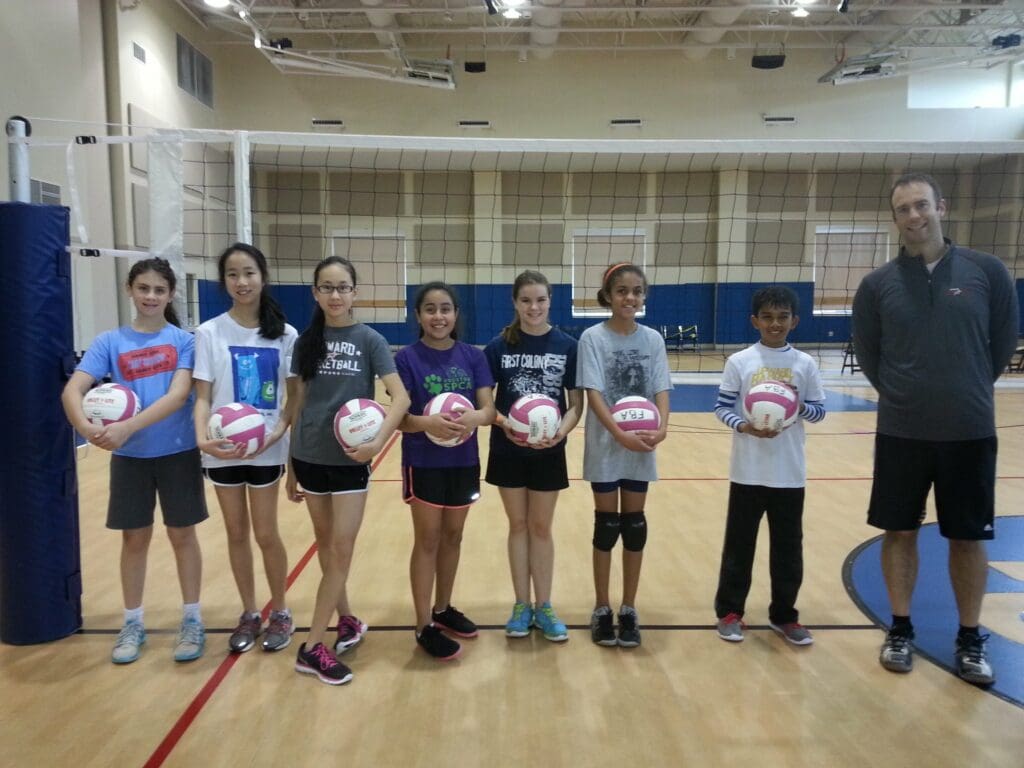 Spring of 2015 - Leon Blazer and Dave Bundrick team up to form what would eventually become Houston Stars volleyball club.  They started out as a franchise of the Upward Sports Organization (Upward.org) and were called "Upward Stars Houston."  The first program ever run by Upward Stars Houston was a Spring Break developmental Clinic.  We had 7 players show up and held the program at a gym in Sugarland.  Here was the formation of the idea that if we have 5 players or 50 players, we will always provide the BEST program possible and train up every athlete in our gym…no matter their level. 

2015-16 Season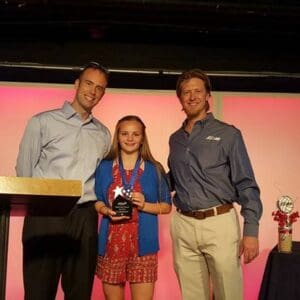 We held our first tryout ever.  21 players signed up to be part of the club.  We accepted every one of them! 

"I guess in my mind I was thinking we would be at 4 teams or so.  After tryouts we had two and a half teams.  I was worried.  Only 1 player showed up to the 13s tryout.  But through prayer and perseverance, the phone started ringing in the weeks after tryouts.  Before we knew it, we were 6 teams strong with 56 players eager to start this journey with us.  God is good!"  - Director Leon Blazer

2016-2017 Season
As we entered our second season we finished our summer tryouts with 6 full teams.  With a desire to continue growing, Director Leon continued building relationships with local middle and high school coaches and when we got to the start of our 2016-17 season, we had 8 teams and 96 players.  Upward Stars Houston almost doubled the number of players that year, but still had an emphasis on impacting athletes on and off the court.  Each team was able to spend time in an underserved community helping assist with a kids afternoon ministry program.  These community service projects have continued to set Stars apart and players and parents often talk about the great impact these projects have on them.  We are proud to be a club that SERVES on and off the court. 


At the end of this season, it was announced that Dave Bundrick would be leaving Upward Stars Houston to start an Upward Stars program in the Colorado Springs area.  
2017-18 Season
The 2017-18 season saw rapid growth.  Leon Blazer took over as Executive Director of the club and Kayle Ray was promoted to Assistant Director.  The club continued to grow and expanded from 8 to 12 teams.
In August of 2017, Hurricane Harvey ripped through city and our communities.  Twelve Stars families were affected as they lost everything in the flood waters of Harvey.  What came out of this tragedy is an incredible outpouring of support as our teams went out to their communities to help with clean-out and rebuild efforts.  Stars families jumped at the opportunity to serve wherever there was need.  Time stood still as we wondered if the season would even happen.  But God had a plan in that not only did we have a season, but numbers continued to grow. 
This was the year teams started to compete at a high level.  We were competing with some of the best clubs in the city and had some great showings at National tournaments.  Coach Kayle led our girls 16 National team to the program's first ever bid with a 9th place finish at Lone Star Regionals.  They attend our first USAV Nationals tournament.  
2018-19 Season
Houston Stars expands to begin offering boys volleyball teams.  Aric Anderson, former Olympic Men's team coach/consultant, was hired to run and grow our boys volleyball program.  We saw tremendous success early on with our boys program with our emphasis on Training First.  Our girl's program expands to 14 teams.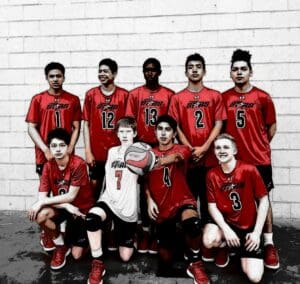 At the end of the season, it was announced that Upward Sports would discontinue it's club sports program for the 11 select volleyball and basketball clubs across the US.  Clubs were given a year to decide on how to make the transition.  The Upward Stars Houston team decided that it would be best to make the change immediate to have enough time to rebrand for the upcoming season.  This was announced at the end of year banquet and with it, Houston Stars was born!  We rolled out a whole new design for logo and colors and have been growing under the Houston Stars name ever since.   

2019-20 Season
Houston Stars opened up its first season as it's own independent non-profit club.  The club grew to 22 teams in those two seasons and the boys grew to 5 teams.  Teams continued to compete on a high level as more families took an interest in being part of the Stars family on the boys' and girls' side.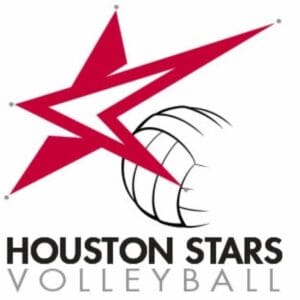 End of the 2020 Season
At the end of the 2020 season, The indoor season was interrupted suddenly with the Covid-19 outbreak.  Tournaments were canceled first and in time we made the decision to cancel the remainder of the season.  The safety of our families and athletes always comes first and while we struggled with the decision to discontinue the season, it proved to be the best decision for everyone and eventually seasons were canceled for all clubs in the Houston area as well as across the country.  But the season didn't end there. 

Our directors: Leon, Kayle, Aric and Andrii got to work creating the "At Home Training Series."  It was a revolutionary program that gave athletes a way to Keep Going, and Keep Moving.  Thousands of miles were logged as our directors drove "Training Kits" to each player in the club containing 4 cones, a theraband, chalk and a ball.  We had fun creating these training videos and using it as a way to continue connecting with our athletes. 

Check out highlights of our At-Home Training Series:

---
Stars athletes also stepped it up in their desire to serve and collectively donated 450 items to our "Frontline Workers Drive."  These items were donated to frontline workers in the Covid pandemic who were unable to take time off to obtain basic necessities for themselves and their families. 


2020-22 Seasons
Houston Stars has really hit its stride.  Our boys program took a big step forward with their first gold medal win at the Northeast Qualifier.  Our girls program continues to grow under direction of Kayle Ray as we see several of our top teams competing well against the top talent in the city of Houston.  Tracie Attebery joins the staff as Director of Operations and has helped tremendously with organization and helping our teams look their best.
---
Stars beach program is formed and has players training and competing locally and across the country! 

---



In March of 2022, it is announced that Houston Stars has secured a new home!  Stars Training Academy is an 18,000 sq ft. training center with 5 courts, strength and conditioning, Player's Lounge, offices and team meeting/conference rooms.  This facility will be on the front line of technology and will give every Stars athlete an edge in development and competition.  Our new facility is set to open January of 2024 and will be the premier training facility for the Houston area.  Check out our progress here: 

Stars sees continued growth in all it's volleyball programs: Adult, Sand, Indoor and Developmental.  

2022-23 Season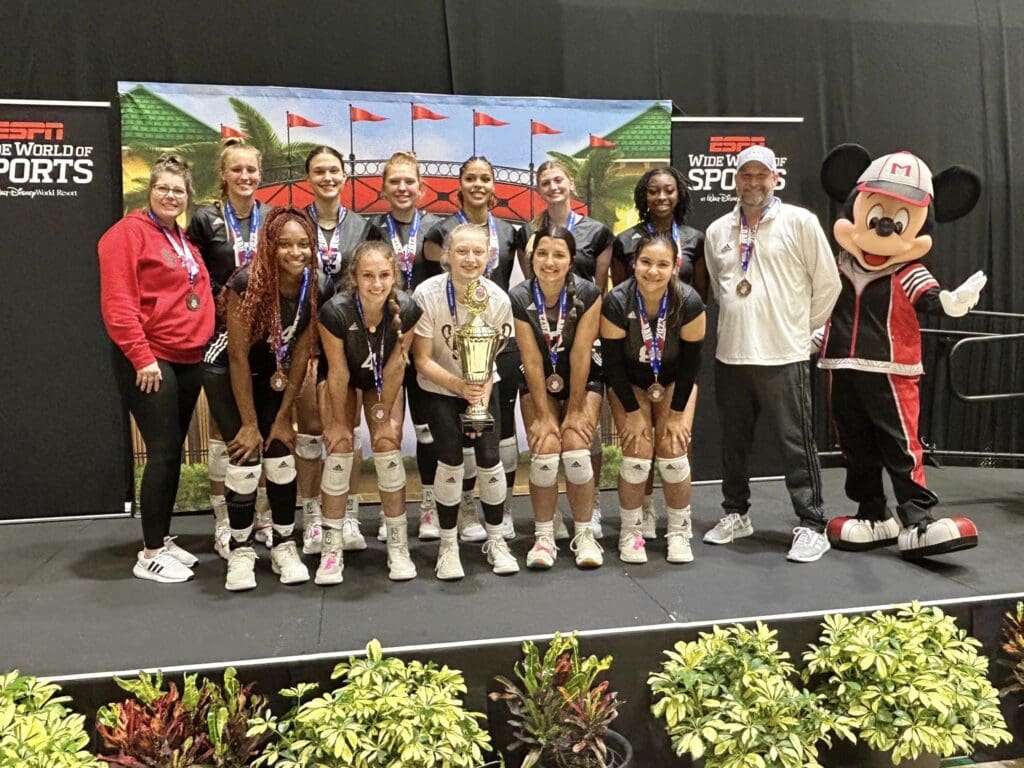 After several years of continued growth, Houston Stars settles in with 25 teams on the boys and girls side.  We see a record number of player signings as we help 20 players realize their dream to play in college on the boys and girls side. 

---
Our 18s team has the most successful season for an individual team with 3 medal finishes at national qualifiers including a Gold Medal at the Northeast Qualifier in Philly.  They go on to finish 3rd overall at AAU Nationals!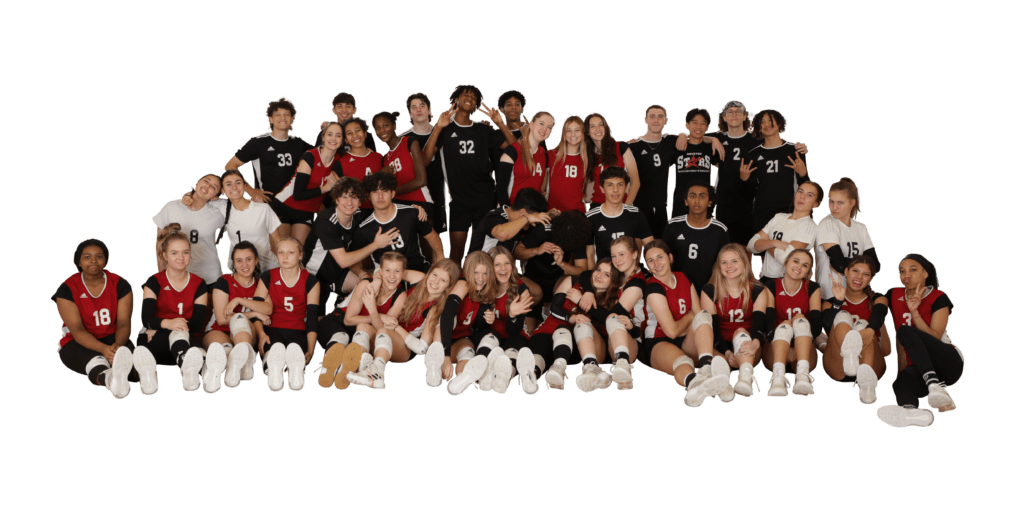 2023-24 Season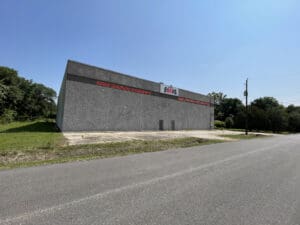 Exciting news as Houston Stars announces an expansion to the Katy area with the opening of Katy Stars.  The overall club expands to 25 teams in the Houston area and 7 in the Katy area. 
---
Houston Stars eagerly awaits the opening of the Stars Training Academy in early 2024.  A new website opens in October of 2023 to give current families and prospective families a comprehensive destination for all their needs.  We still have openings on the boys and girls side.  If you're ever interested in learning more about joining the Stars family, reach out to Girls (Kayle@houstonstars.org) or Boys (Aric@houstonstars.org).  We look forward to continued progress as we become one of the top volleyball destinations in the Houston area.